Hello, my name is Vicky, and I am a spray paint newbie, soon to be addict! Tiffany was kind of enough to ask me to conrtibute to her wonderful series. Today I would like to show all of you how I quickly transformed this drum table. I purchased this table for $10 and it now looks like a million bucks.
Here is what I used:

Clean and prime table



Spray paint the entire table



Spray paint the hardware using Rustoleum Aged Copper
I also applied Rub 'N Buff gold leaf to the table just to add another dimension



This project took about 2.5 hours and I think the table looks great. I love the combination of silver, gold and copper!!
This was such a quick project I look forward to trying something else. Winter is just around the corner so it will be awhile before I can break out a can due to the weather, not to worry I have many other projects that will keep my busy.
Tiffany thanks again for letting me share my project with you and your readers.
***
Thank you Vicky for sharing this great project! I love the mix of metals! Be sure to stop by Vicky's blog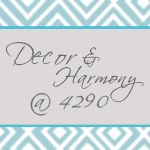 She has an amazing series going on right now called Coast to Coast Creativity. She is featuring amazing bloggers from all over!
***
And now let us all repeat the
Spray Painters Mantra
:
Friends, help me source all the items I am searching for but can not find.
Give me the vision to think outside of the box and remember the can of spray paint,
and bless me with the patience to let each of the coats dry before I move on to the next step!
Cookies and coffee are in the back! =)
If you need support for your spray painting addiction and would like to "attended" a meeting please contact me:
Tiffany@savvydesignwest.com
We always love to know other addicts, and can always use more inspiration for our projects!