So did you notice? I got some new diggs!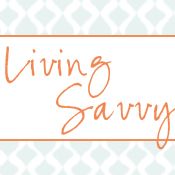 I was ready for a little facelift and I am so happy I did! I ask Elizabeth from
The Mustard Ceiling
to create a new blog design for me that was fresh and original and she did just that!
These are the things I sent her for inspiration:
These are my business cards that I recently purchased from Pixel Impress on Etsy. I absolutely am in love with them and constantly get great comments on them when I hand them out!
This was an email I am sure we all received when Lonny went live a few months back. I love the boarder and the color! She was able to take both ideas and make it fit into my new design.
During the whole process she was AMAZING to work with! Anything big and small she helped me with, got back to me super fast with responses and had everything installed with in a week!! If you are in the market for a facelift you must visit Elizabeth at The Mustard Ceiling!!

I have a lot of things to add to the new blog format. So if you are clicking on all the exciting new buttons I will have it all updated very soon!

And here is another big change for me...
I have joined Twitter! I have no idea how to use this thing... when facebook first came out I did not jump on that for the first 3 years! I am sure I will get the hang of it... but if anyone has any good tips or wants to recommend someone to follow let me know! And while your at it... click on my new cute little bird up in the corner and folllow me @livingsavvyblog!!!